Real Estate – Selling Your Home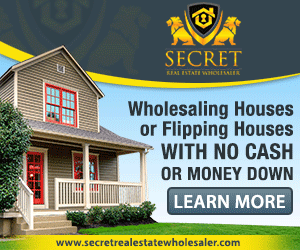 Selling real estate can be quite the tricky business. Especially if you do not have a lot of experience. This is why hiring a real estate agent to help you list your home for sale and handle the marketing of it for you is so crucial to your success. That is not to say, however, that there is nothing you can do to help the process along.
In fact there are several crucial steps that the homeowner should follow in order to maximize their chances of selling their house in the fastest time frame possible.
My first tip for selling your real estate as fast as possible is to declutter the house. Do this even if you are still living there. It is hard for many buyers to picture themselves in a space if all they see is another person's stuff all over the house. Personal photos, statues and decorations might have meaning to you, but they are incredible distracting to a prospective buyer.
The next thing that you want to do is make sure that the house is well lit. Lighting is crucial to setting the right mood for your home. When someone walks through the door you want them to feel like they are stepping into a very inviting space. To do this you need to make sure that all your lights are on and your curtains or blinds are open. If the lighting from your fixtures seems to intense go pick up a lower wattage bulb from the hardware store.
This next tip has to do with staging. Whenever possible you should stage furniture and a minimal amount of decorations (like mirrors) in the home to help define the various spaces. Buyers who have been looking at house after house can get really fatigued and have a hard time seeing how different spaces in a home could be used. Help them out by setting up furniture that will define these spaces. This is especially important in open concept homes where all of the spaces tend to flow together.
This final real estate selling tip is possibly the most important. It has to do with curb appeal. First impressions, as you may have heard, are everything and what your buyer sees when they pull up to your house will influence their mood going into it.
You want your prospects to see a well maintained and inviting yard. There shouldn't be any weeds, the lawn should be cut, any plants should be trimmed properly, and the house should look clean. If you have cracks in your driveway you need to fix them. Also take a moment to make sure that there is nothing growing out of your gutters and that your roof is devoid of any visible moss.
These are some incredibly simple tips that are easy and very cheap to implement, but they will not only help you sell your home faster than the competition, they will also help you sell your home for top dollar.