The Reality of Selling Real Estate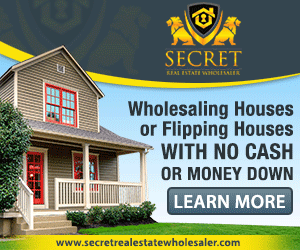 Becoming a real estate agent appears, on the surface, to be a pretty good deal. In your spare time, you take clients around to see houses. Once they find a property they love, you get a commission to help pay off bills or fund a vacation for your family.
That picture, painting the job to be both easy and convenient, has convinced millions of people to get their real estate license across the country. While real estate is a popular job market just about everywhere in the United States, it is booming in California, Florida and Arizona in particular. However, many new agents are not finding the job to be all they expected.
The Truth About Selling
Realtors do not have it as easy as you may expect. In order to be successful, time and energy has to be invested in the process. This is due, in part, to the fact that buying a house is quite complex. There are a number of different financing options, and the World Wide Web has opened up a myriad of ways for sellers to market their properties. All that means that there is a huge learning curve for new agents. In addition, buyers and sellers generally want someone experienced on their side, and they are less likely to give new Realtors a chance.
Earning Potential
However, it is possible for real estate agents to make quite a bit of money. The median earnings for brokers, for example, is around $70,000. However, those individuals that make the most are also the ones that have the most experience. People just starting out generally make around 30 percent less money than those who have more than 25 years of experience.
Still, newbies can break into the business if they are dedicated and professional. It is not hard to become a Realtor, and there are generally a number of job opportunities at any given time. Still, many people enter into the field only to get right back out of it when the job does not live up to their expectations.
How to Find Success
To be successful, it is important to keep a few things in mind. New Realtors simply are not going to get the same level of referrals as agents that have been in the business for a while. In addition, it is important to keep in mind that you will not get paid unless a transaction takes place.
That means it could be several months before you start seeing any money, so it is important to take that into consideration in the beginning and plan accordingly. Finally, remember that honesty, dedication and being able to zone in on a client's needs are all important skills to bring to the table.
It is possible to do well in real estate. If you go into the process with your eyes wide open, you are much more likely to succeed. And, the money is there if you are able to stick with it and show an affinity for selling houses.