Brokering Real Estate Good Marketing Strategies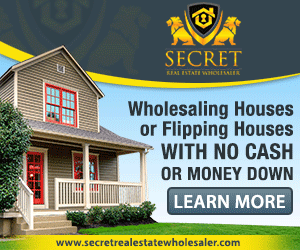 Brokering real estate has always been one of the most popular businesses for a long time. People get involved with it because not only it is a great career to start with, but given the right formula to succeed, can be a lucrative income-generating business as well.
With the potentials that real estate business can give, it is not surprising that a lot of ways are not being offered in the industry so almost anyone can get a hand into it and try their luck. But as in every business, there is a success and there is a failure. How can you avoid the latter? Keep your clientele. How can you do it? Here's how:
The key is to look for the right market that attracts or brings in clients. There are different ways to do this.
Providing the customers with quality service is a backbone of any successful business. It gains their confidence and therefore will trust to do more business with you now and in the future. Buyers are astute and perceptive of what they are dealing with. And so, they choose real estate broker or agent carefully on the basis that they are experienced, trustworthy, and knowledgeable. This is the right characteristics combination which will keep good business and is essential to attain business referral, in this case, from word of mouth.
Knowing and understanding the real estate business really well is an advantage to you because it will enable you to provide accurate services to the customers. You would not provide accurate services if you lack the best and genuine information of the property you are brokering with. Remember that clients will be doing a significant decision in their life, purchasing a property, so give them top quality information and service.
While scouting for new buyers can be a tedious process, they exist in numbers. In fact, there are methods to reach out to them, no matter where they are located in a specific state. Advertising is vital in this phase but nowadays when technological advancement is becoming more evident than ever before, there is no limit on how you can advertise.
The internet, for instance, reaches a substantial amount of individuals, all across the globe. And of course, working on your landline phone is the traditional but still capable of reaching out to people effectively. Personal contacts as well will keep the business always on moving.
Just like in any business, selling quality products is a big plus factor to keep a solid, whole base of customers. If people know you are selling properties that are good in quality, you will earn their respect, will keep them coming back and give you a good advertisement through word of mouth.
Having a list of moderately yet reasonably priced properties will attract majority of the buyers' budgets. However, it is also important to have a diverse clientele, as this helps improve the business; therefore, it is also good to sell affordable and more expensive homes.
Having a good marketing strategy in brokering real estate is a sure way to keep the business going. In an industry where competition is apparent, it is vital to keep your clientele and keep attracting for more as this is one of the best ways to increased numbers of referrals. And the more improvements you make the greater potentials of returns it could make to your business.
It is indeed true that brokering real estate is a challenging and money-raking machine business. A lot of people get involved because of these potentials. If you are already running an agency that is thriving well, you probably have great business asset. But what is that you consider a great asset in your office? Is it the office itself, your sub-agents and agents and their marketing tools, or your listings?
All these can be considered good asset of a well-running real estate agency, however, a business expert will tell that it really has a strong, solid business foundation if it already has built an active and loyal buyers list. This is by far considered the most valuable real estate asset for your business to be really doing remarkably in the industry. Otherwise, it would not matter if you have all the abovementioned elements secured if you don't have a large and solid following.
Why Do You Need Buyers List
Having a solid buyers list is like having a money machine. A house buyers list can be considered the strongest list that pulls money toward your bank account obviously because there are more people interested in buying home properties than commercial properties. So, for example, if someone enlists your services to sell their commercial property, you can put it in your house buyers list.
Logically speaking, there would be more numbers of clients who can see your listing because there are more consumers in the list of house buyers list. Even if these buyers are listed in that category, you can see for yourself a handful from it getting interested in the commercial listing you have done because there are people out there who want to buy commercial properties for different purposes.
Another reason why having a strong buyers list can be your great asset is that people can easily trust to enlist your services if they learn you have it because having the list only indicates strong business as compared to the ones who don't have it. Come to think of it, where else would people go to: to a real estate office with a strong buyers list or another real estate office without one? Naturally, people would follow that with a strong buyers list because it only means that you got a strong connection with lots of people or clients.
Create A List Now
If you don't have a buyers list, now is the time to do it. With the highly technological advancement nowadays, there are many ways how to do it. You can run ads in the local classifieds, call for the rent or sale ads, make brochure boxes, ask the buyers, go and meet people at meetings and auctions, find hard money lenders, create your own blog, and many other things or places to look for potential buyers to include in the list.
There are many other ways you can do to start having a strong list of buyers. All you have to do is finding people who can be potential buyers. And then when these buyers contact you, you might want to ask them information that will lead them to buy properties. Of course, it is important to ask their basic contact information first, such email address, complete name, company name, phone number, and similar things.
And then, you get down to business by asking if they are a cash buyer, what kind of property they are interested, what town areas they want the property to buy in, and what they are looking for. It will take time to create a strong buyers list, but in the end, that will help boost your business. Brokering real estate, after all, is not a business that grows overnight. But having that coveted list will ensure you are staying in the field – strongly, successfully and lucratively.