How To Sell Your House Fast Without Losing Money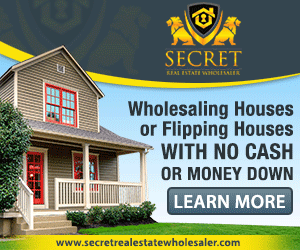 When you own your own home, at some point in your life you may have to sell it for one reason or another. Maybe you have a new job and need to move to another part of the country, or maybe your girlfriend is moving in with her kids and your current property won't be big enough.
Whatever the reason, sometimes a house needs to be sold fast. The last thing you want is for the house to be left empty, especially having heard stories of metal thieves stripping empty houses. You also don't want to end up with a mortgage on a new property, when you are still paying the one on the old property.
Some people can sell their homes quickly, especially if you can attract a first time buyer who already has all the finances in place, but the real estate market is seldom that easy. You also do not want to reduce the price below its market value in order to get a quick sale, you want at least the area average for it. So what can you do to not only attract buyers but also get the people that visit your property to put in a bid?
Sell It Yourself?
With the internet available to most of the population these days, you can advertise your house directly to other people by making use of the many property sites, there is no reason to use an estate agent. You could actually put your house on an auction site with a reserve, if it doesn't sell you only lose the listing fee.
Many people still advertise their property in the local newspapers, and this doesn't cost much. If you don't want all the hassle of arranging everything yourself, or you do not have time, then employ an estate agent to handle the sale for you, but they rarely sell things fast.
Do Up The House
If you have done no work on your house for years then it is going to look lived in and that means scruffy to people viewing the property, even if you think it is a work of art. If you have a garden make sure it looks great, if you can't do it then employ a gardener, as first impressions really do matter.
Give the whole house a coat of paint, and complete any DIY jobs that need doing as they will be noticed. If wallpaper is dirty or torn then replace it all, and have all the carpets washed. Re-grout the bath tiles if they are moldy, and the same for any in the kitchen.
If you want to take things a step further then you can install a new bathroom and kitchen suite, just use something really cheap, but if it is new then prospective buyers will be impressed with the fact they are buying a house with new suites in it and think they are getting a bargain.
Remember that the cleaner, tidier and newer your house looks, then research has shown that it will sell much quicker.